Actualités :
what3words integrated into SOARIZON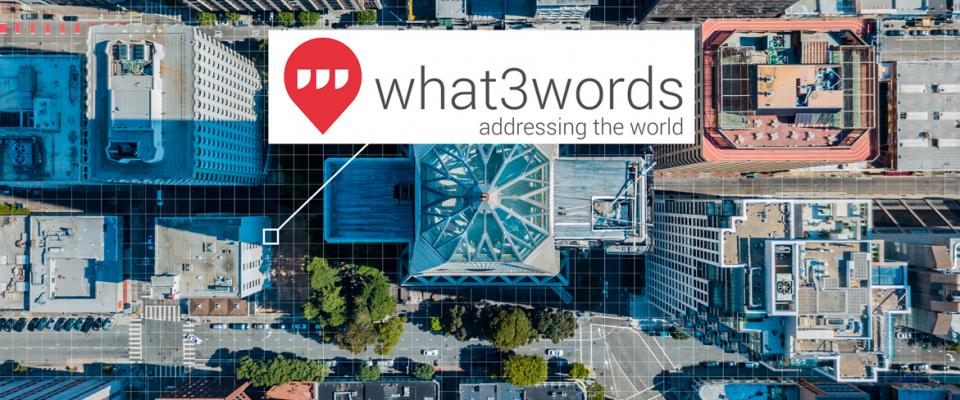 Le 15/10/2019
Drone management platform SOARIZON by Thales has  announced that it has integrated with the location phenomenon what3words, this potentially life-saving technology.
What is what3words?
what3words is a really simple way to talk about location. The system has divided up the world in three-metre squares and assigned a unique three-word moniker to each square, making exact location targeting a much easier proposition than dealing with latitude and longitude coordinates.
The system has been embraced by the emergency services, who routinely use it to pinpoint the exact location of ongoing incidents. A simple app allows 999 teams to send a text to emergency callers which will give them a what3words location, meaning time previously spend searching for an incident can be used more effectively on the ground.
How can what3words help drone operators?
Integrating with what3words means that drone pilots using SOARIZON can pinpoint exact locations when planning their drone flights. We recently tested a practical application of this when we worked with Police and Search and Rescue teams to run a simulated rapid response incident, showing how what3words locations could be used to launch a drone-assisted search effort.
"We are delighted that SOARIZON has integrated what3words bringing precise, easy to use location data to drone operations.
With what3words, drone operators using SOARIZON can search for a 3 word address and plan their flights with total accuracy without the need for 16 digit coordinates."
James Cochrane, Parnerships, what3words
Enabling this technology within SOARIZON gives drone pilots an easy way to navigate and record flight locations. It also gives an easy to remember three-word address to more remote or hard to reach areas, where postcodes may not be so reliable and only refer to a more general wider area.
"SOARIZON's integration with what3words is a great step towards making location data more accessible for all drone users. It also gives emergency services drone units the tools they need to help save lives.
Alongside our other leading features such as advanced 3D mapping, live airspace data and risk management capabilities, SOARIZON is the only platform drone pilots need."
Mike Oliver, Head of SOARIZON

Our collaboration with what3words demonstrates our commitment to making drone operations and planning as seamless as possible for all drone users.
This press release was sourced from SOARIZON on 21-Sep-2019.
---
Thales' portfolio of products and systems embraces air traffic control centres, airport security and video surveillance systems, communication and navigation equipment. Airport video surveillance, navigation, air traffic management. PROVIDING COMPLETE AIRSPACE SECURITY Thales is a global...