PROAVIA has been created in 1976 under the initiative of the Technical department of French Directorate of Civil Aviation as the official representative for the French companies involved in civil aviation and airport development overseas.
It is the Information Gate for anyone seeking to source in France a supplier of goods, services or expertise for airport terminals as well as for ATC or ramp and maintenance.
Its activities are controlled by an elected Board and administered by two full time delegates. Proavia operates as an autonomous organisation under the umbrella of the French DGAC.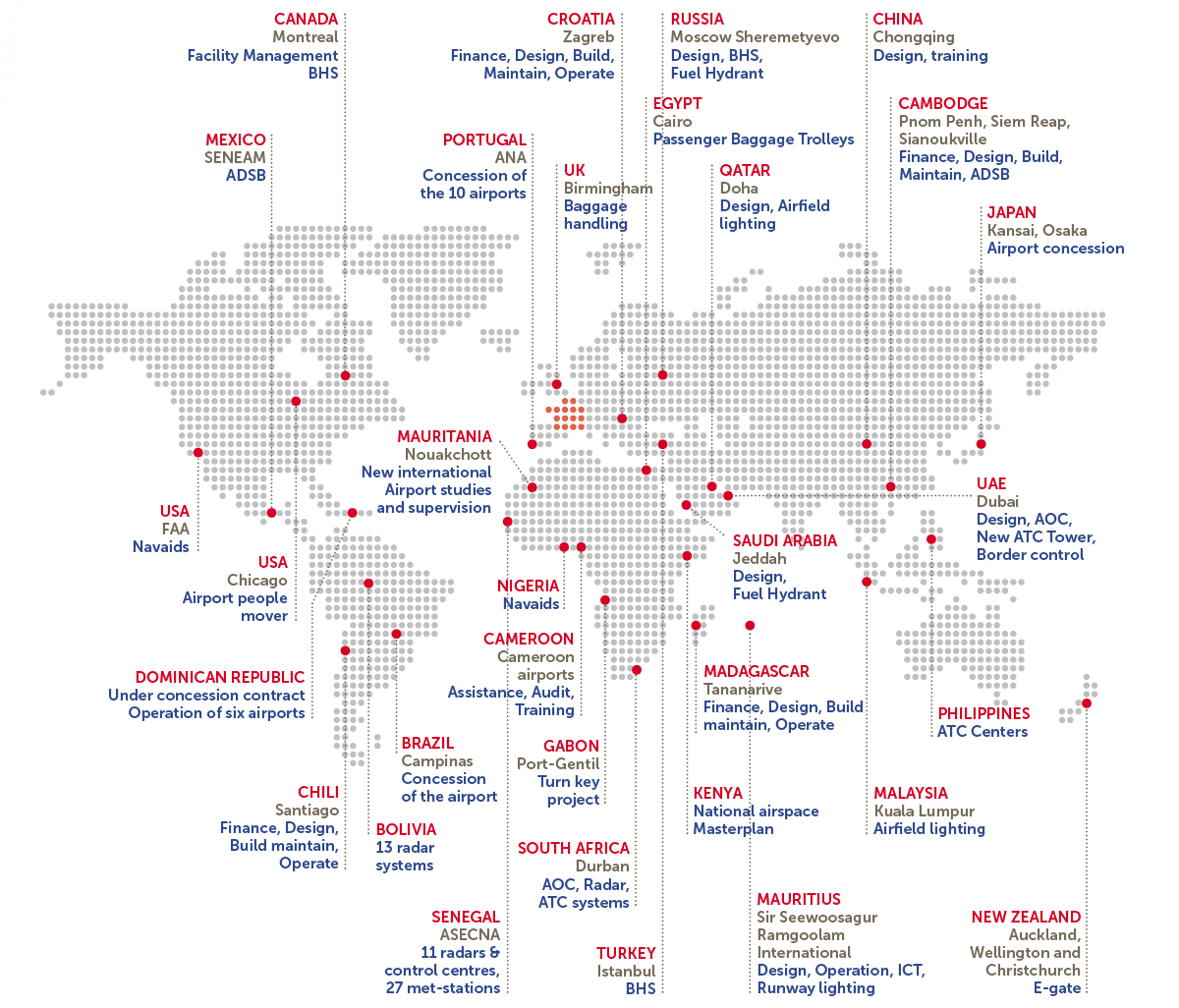 The objectives of PROAVIA are:
To promote French industry in civil aviation and airport development overseas,
To assist foreign civil aviation organisations and airport managers to source in France the equipment and services which meet their specific requirements,
To initiate international business contacts by participating in specialised exhibitions and symposium,
To work worldwide in close cooperation together with the French Civil Aviation,
To gather technical and commercial information concerning international airport projects for its members.
What can we do for you ? …. and for free !
PROAVIA can draw comprehensive information from its members on what the French industry can provide to meet your specific requirement,
PROAVIA can transmit, on your behalf, the information on tender or specific request to the interested companies,
PROAVIA can arrange your meeting with French partners, French Civil Aviation or French airports …