Actualités :
Thales to deploy the world's first fully sustainable, solar-powered Air Traffic Control radar station in Calama, Chile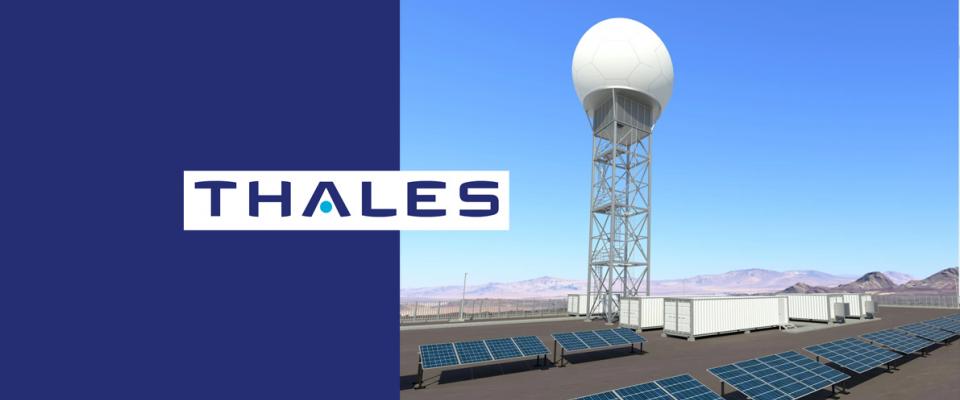 Le 08/04/2022
The first ATC radar station in the world to be powered 100% by sustainable solar energy.
A revolutionary innovation using green technology and 330 solar panels, taking advantage of the high rate of solar incidence in Chile.
Comprised of a primary Star NG and secondary RSM radar, the radar station will improve the air traffic surveillance in the Northern Chile and increase Calama's airport safety with the broadcast coverage in the market.
Thales, a global technology leader, is advancing air traffic surveillance and safety in Chile with a revolutionary new radar station 100% powered by sustainable solar energy. Located in Calama, in the Atacama Desert, the first of its kind radar system leverages 330 solar panels to take full advantage of the high levels of sunshine in the region.
Developed by Thales for the Dirección General de Aeronáutica Civil (DGAC), the civil aviation authority of Chile, the solar-powered radar station is comprised of an advanced and efficient Star NG primary radar, as well as an RSM secondary radar. Combined, the radars provide all the operational surveillance requirements of both civil and military air traffic control and detects both slow and fast-moving targets such as helicopters, commercial planes, and jets. The system also delivers windfarm mitigation filters.
The innovation in terms of alternate and greener power generation is a solution that comprises not only a set of solar panels, but an efficient and comprehensive power management system that could be employed on different sites. Advanced battery technology, as well as back-up generators are deployed to secure the overall radar station operations and safeguard it against power outages or limited availability of regular sources.
"Thales strives to deliver the best-in-class solutions for ATC radars with the latest technological innovations, for the highest detection capabilities and altimetry, as well as working on sustainable projects. Today's climate and energy constraints means new ways of doing things and we are proud to contribute to the world's first ATC radar contributing to a greener and more sustainable air travel future for the DGAC in Chile, as well as improving the safety of Chilean skies" Lionel De Castellane, Head of Civil Radars Thales Worldwide
This press release was sourced from Thales on 05-Apr-2022.
---

Thales' portfolio of products and systems embraces air traffic control centres, airport security and video surveillance systems, Passenger control and experience, communication and navigation equipment. Airport video surveillance, navigation, air traffic management. Thales is a global...