Actualités :
IER self-service check-in solutions unveiled at new terminal 1 in Casablanca Airport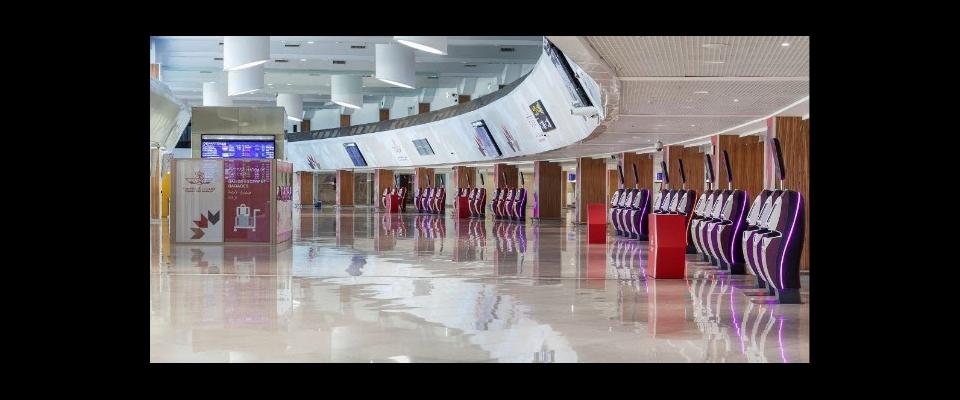 Le 31/01/2019
Last week, King Mohammed VI inaugurated the newly renovated and modernized Terminal 1 of Casablanca Mohammed V, bringing the airport's overall capacity to 14 million passengers a year. 
This new terminal, operated by ONDA (National Airports Office) and described as the most modern airport in Morocco, is featuring state-of-the art designs and technologies, in line with international standards. This project is responding to the ongoing growth of passenger traffic and participates actively into the socio-economic boost of the region. 
The opening of this new terminal, entirely dedicated to Royal Air Maroc and its partners, represents a big opportunity for Royal Air Maroc to showcase the latest innovations implemented to provide their customers with the right digital services and enhance the operational experience. It coincides with the ambitious development program of the airline to bring service to the next level, putting the customer at the heart of the company strategy. 
Over the last months, IER has been working very closely with Royal Air Maroc teams to contribute to the introduction of new technology at Mohammed V airport in Casablanca through the deployment of 30 self-service check-in kiosks and 12 self-service bag drop units. "The partnership between IER and Royal Air Maroc is based on mutual trust and Royal Air Maroc was the first customer who gave IER their confidence in ordering our latest generation of self-service bag drop product. We are convinced that the implementation of IER self-service solutions will increase Royal Air Maroc passenger satisfaction and experience" says Jean-Luc Rauline, IER Vice-President Airports & Airlines Activity. 
The IER 919 check-in kiosks and i820 self-bag drop units provided by IER blend perfectly in the design of the terminal and have all been customized to match Royal Air Maroc brand guidelines. 
Royal Air Maroc passengers departing from the terminal will enjoy a smooth check-in process. On arrival in the terminal building, they will be able to complete their check-in at a kiosk and opt from a range of options, from language preference, to seat selection and printing of their luggage tag before proceeding to the bag drop positions, where they will simply need to scan their bag tag before their baggage is injected in the baggage system. The solution has been designed to adapt to passengers behaviors and appetite for self-service. Therefore, passengers requiring assistance will still benefit from the support of hostesses to guide them through the process. 
This press release was sourced from IER on 28-Jan-2019.
 
---