Actualités :
Alstef at Cayenne Félix Eboué International Airport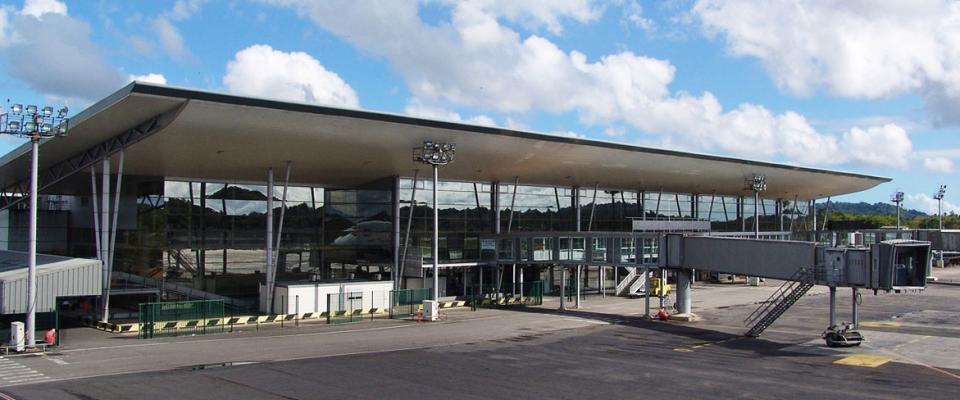 Le 21/02/2020
Cayenne Félix Eboué International Airport trusts Alstef |B2A Technology to upgrade and redesign its baggage sorting system.
To address the increase of the passenger flow and to comply with European regulations by September 2020, Cayenne Félix Eboué airport has selected Alstef from B2A Technology Group. Alstef will adapt the system to comply with the Standard 3 norms and redesign the entire baggage sorting system. A 10-year maintenance contract and hotlines are also part of the project.
The airport terminal will therefore be equipped with 17 new check-in desks and a brand new conveyor system that will bring the baggage to a standard 3 screening machine. Depending on the status of the baggage, it will either be conveyed to the departure carousel or transferred to the reconciliation room. The system will also include a transfer line and an oversize line.
The first phase of this challenging on-site work will begin at the beginning of July. It will consist in installing the new standard 3 control machine so that the airport will meet the requirements of the STAC by 1 September 2020. The second phase will include the complete installation of the banks and the sorting system, without stopping operations. Final acceptance is planned for the first half of 2022.
Asltef Press Release of february 4th, 2020
---

Alstef designs, builds and commissions complete baggage handling facilities including the associated software systems, 100% Hold Baggage screening security systems, check-ins, belt conveyors. Alstef has industrial experience going back more than 45 years in the provision of automated systems....